YOU MUST BE DOUBLE VACCINATED AGAINST THE COVID VIRUS TO ENTER MY ABODE.  I REQUIRE ACTUAL PROOF AT THE DOOR, BE THAT A CERTIFICATE OR A QLD HEALTH APP ON YOUR PHONE.  FAILURE TO DO SO WILL RESULT IN IMMEDIATE CANCELLATION OF YOUR TIME WITH ME AND YOU WILL BE SENT AWAY.  YOU MUST ALSO WEAR A MASK TO THE DOOR.

I see people obviously by appointment and only during the hours stipulated.
You may call or text me in the first instance or……
Fill in the Application Form and await my instructions.
Please give me as much detail as you wish OR if you are a super-subservient you will give me only a name and number to contact you on.
If I agree to see you I will contact you to negotiate a time for a phone call.
I WILL NOT SEE YOU IF YOU REFUSE TO MAKE A PHONE CALL TO ME WHEN INSTRUCTED TO DO SO.
I am located in an Eastern Suburb of Brisbane called Chandler.
Please Google map my suburb BEFORE contacting me.
I live on 2.5 acers with very private parking.
I am just next to the Gateway Arterial Motorway which is 15 minutes from Brisbane Airport and 20 minutes from the C.B.D.
I am available during the daytime only unless I am having an overnight stay which requires full payment 48hrs prior.
7 Days from 10am – 4pm
I love extended get togethers and overnight stays
I am available at other times in the afternoon for my regular clients and pre-paid extended day time bookings.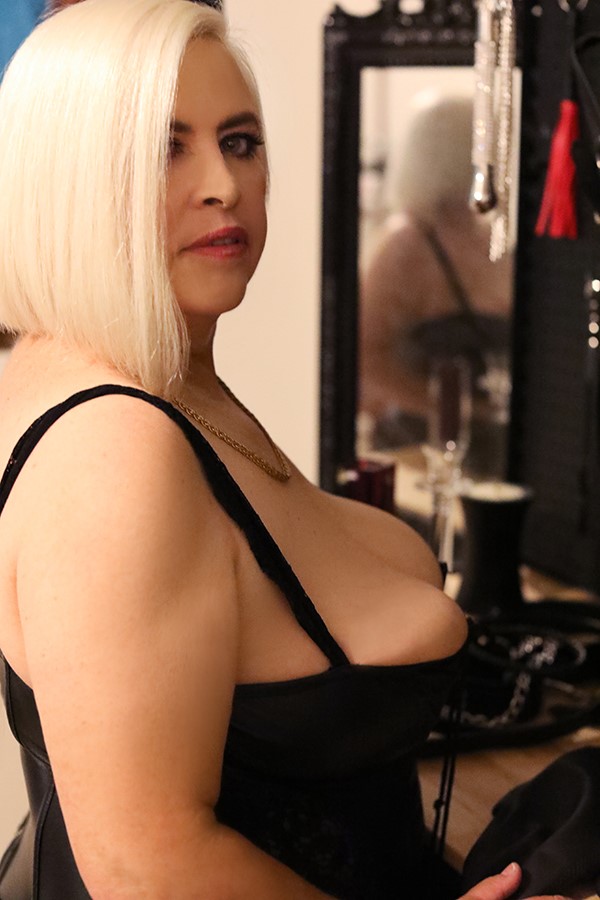 BOOKINGS
Please contact Myself directly by Phone or Text on:   0412 971 531
Extended periods are encouraged and will be negotiated.
PAYMENT DETAILS
RATES
1 Hour -  $350
2 Hours - $700
3 Hours - $900
Full Day and Over-night - $2000
Payment is by cash on the day only or Bank Transfer for deposits and pre-paid full payment sessions.

Overnight stays and extended sessions are acceptable and deposits and payments for such visits are non-refundable.
My rates may incur additional charges depending on the complexities of what I do with you.